If for any reason you will not be attending this event, I suggest you close this and move on to the next post. Doctor's orders! I'm really doing this for you, there's nothing worse than a bad episode of FOMOtosis on a Friday night. Okay, so now that the pleasantries are done, let's get to the important things.
Drinks!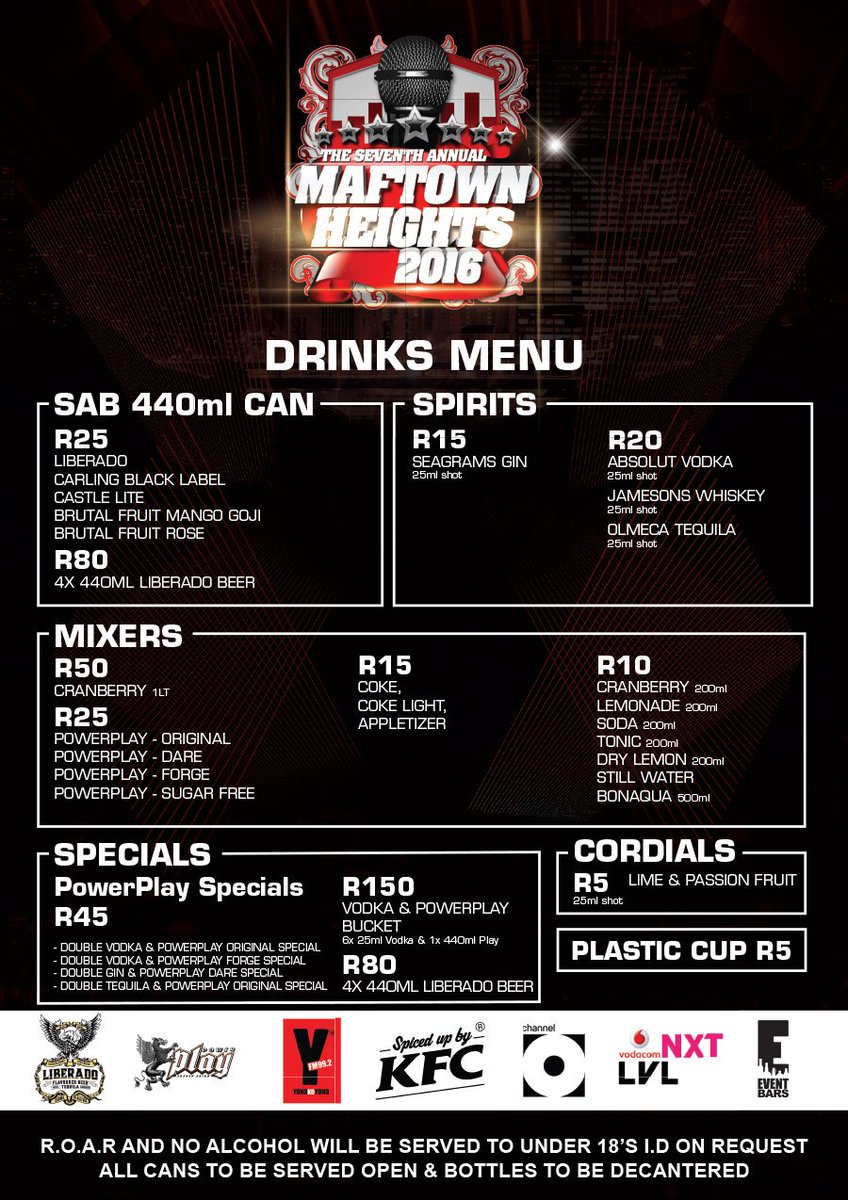 If you think this is reason enough to be there and have stopped reading, It's cool, really. I get it. Totally! Gin? R15? I never espededit!
For those of you who have soldiered on, I take it you are not crazy about alcohol and are attending for the music, you'll be happy to know that the line up is literally EVERYBODY! No like, ALL OF!
Look.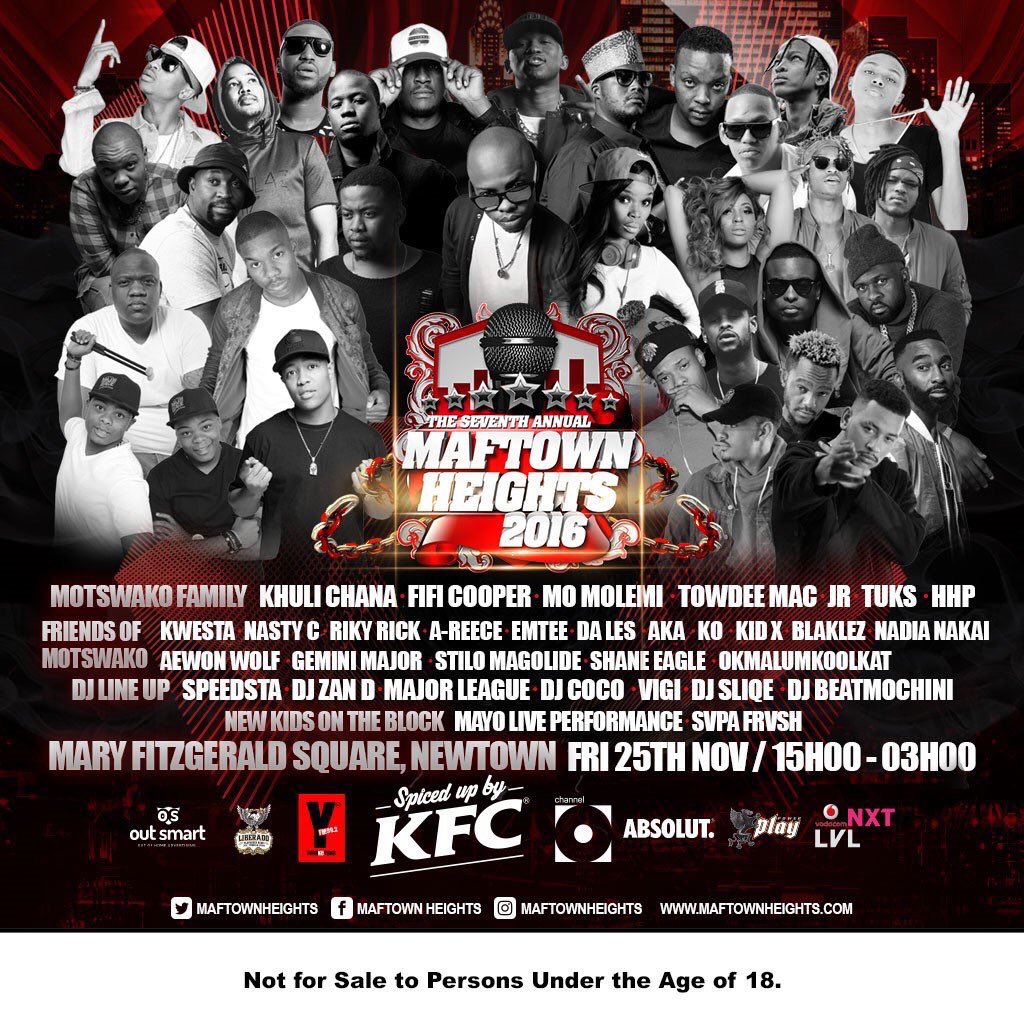 Kwesta and Okmalumkoolkat are there so that means you will hear the verse of the year: Okmalumkoolkat's verse on Mayibabo. Kwesta, Major League DJz and Cassper Nyovest means Umgulukudu, which means Riky Rick is going to shut it down with those moves. Nasty C is fresh off Bad Hair so that's one to look out for. A-Reece means Zimbali is going to be banging! Khuli Chana will have a chance to introduce us to the #OneSourceEP more intimately. The DORO SUPAMEGA on the other hand never disappoints. Shane Eagle means I'm Back, which I personally am not ready for. I could really go on, you know... DJ Speedsta means Mayo, I hope DJ Tira gives him the house version so he can shutdown the square. The jiggiest Stilo Magolide might give us a taste of what went down at the Tropicana Tour. DJ Sliqe a.k.a South African Khaled, a.k.a I Can Get Anyone On My Joint, is fresh of Injayam Vol.1 and this translates to hits only! I really could go on, but I'm sure you get the point.
Let's make this fun and let me know what you are looking forward to in the comments section below.